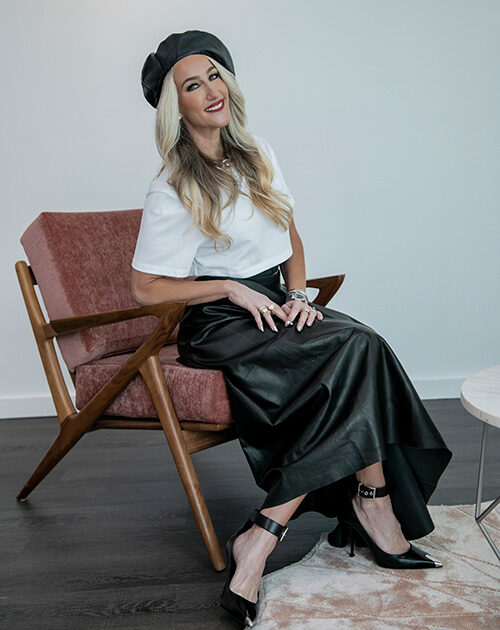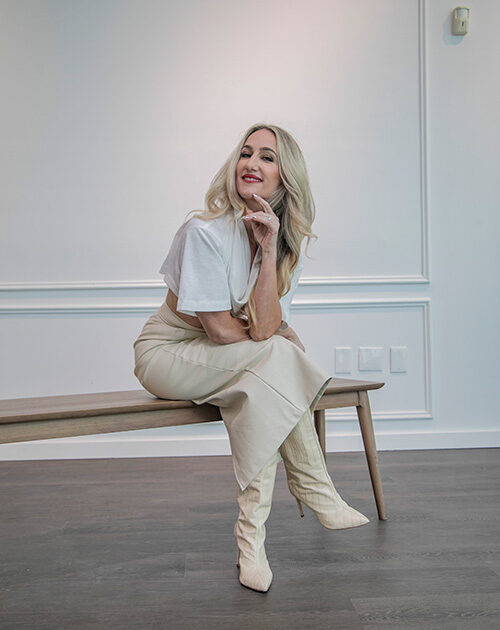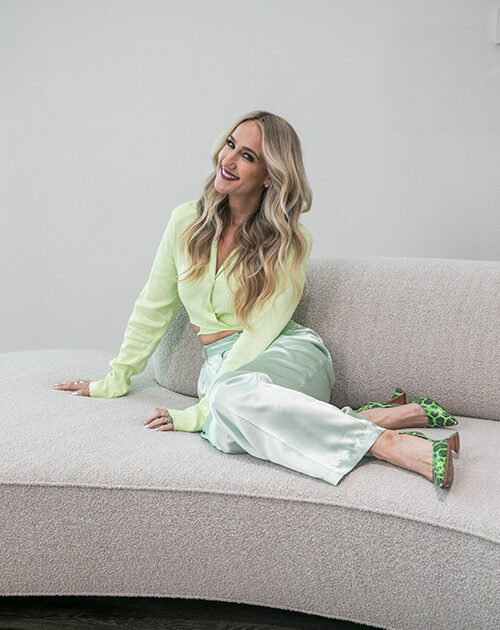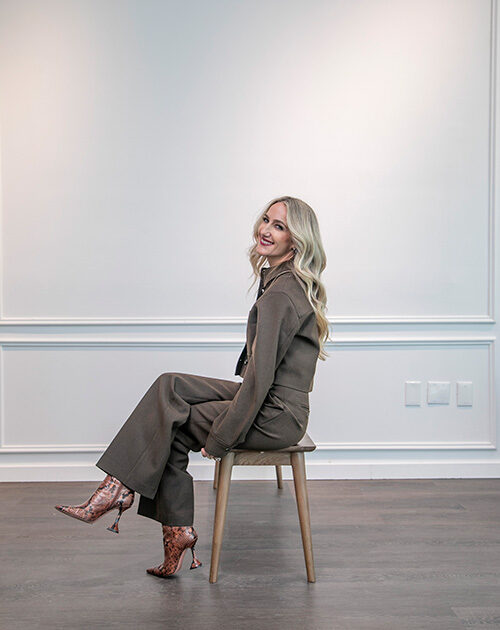 FASHION DISPATCH
GET
TO KNOW
KIMMIE
SUSSMAN
HEAD STYLIST AT AVENTURA MALL
What is your first fashion memory?
In my parents' boutique in New York. It was my second home and it's where I developed my love for clothing.
How did you get started in this business?
I grew up in retail. But it wasn't until I moved to L.A. in my twenties when I decided to work at the "IT" Santa Monica boutique, when my career took off. It felt exciting to be back in fashion. I remember asking a lot of questions when stylists came in to do pulls.
Tell us what got you this far in your career.
Hard work, a lot of hustle and all the mistakes I've made along the way. I never really assisted so I learned on the job. The best step for aspiring stylist is to assist established stylists.
How would you describe the difference between style and fashion?
Having style is about your own aesthetic, not following trends but having your own vibe. People who are into fashion are dressing according to current trends. That's the biggest difference.
What is your own style and how do you separate it from what you offer your clients?
My style is kind of my own. I go with my flow and literally get ready in minutes. It's my knack; I just pull it off. For clients, I tune into them. I wonder who they are. I consider their lifestyle and body type. No two people are alike, and I like to celebrate individuality.
Tell us about the "shop your closet" concept and how you handle a client who has everything?
I like to shop clients' closets. I even encourage my celebrity clients to do it. Everyone should have their best basics in their wardrobe armory that they feel best in. These pieces can be paired with new, fun and exciting options. When a client has a lot but loves fashion and shopping, I use the "buy one, purge one" method.
Give us some examples of classic items every person should have.
A timeless coat, blazer, white button down made from cotton or silk, a perfect pair of blue jeans no holes, black turtleneck, black and neutral slacks, little black dress, sleek boot, pointed heels and, of course, a gorgeous handbag.
Do you approach dressing women differently than men?
Definitely. For most men their first requirement is comfort. Woman often will endure some discomfort for fashion. I never heard a woman say, "My feet felt amazing after a night in heels!"
How do you overcome some of the fashion challenges you are faced with?
The hardest challenge is teaching people to not overthink getting dressed. I have a rule. If you're on the fence about buying something, then it's a hard "no." Move on. People know when they feel good in something. My job is to teach them how to tune into that voice. That's how we build their style.