THE GURU YOU NEED
Kimberly Sussman counsels women and men of all profiles, clout, and style inclinations in her role as the head stylist at Aventura Mall. As a fashion industry insider and a fashion influencer, Kimmie's work has been featured in commercials, runways, music videos, red carpet, and fashion campaigns for MTV, People Style Watch, Island Records, Universal Records, and Ocean Drive Magazine to name just a few. You have seen her work on bold-name celebrities, including Serena Williams, Kristin Chenoweth, The Marleys, Timbaland, and Mariah Carey.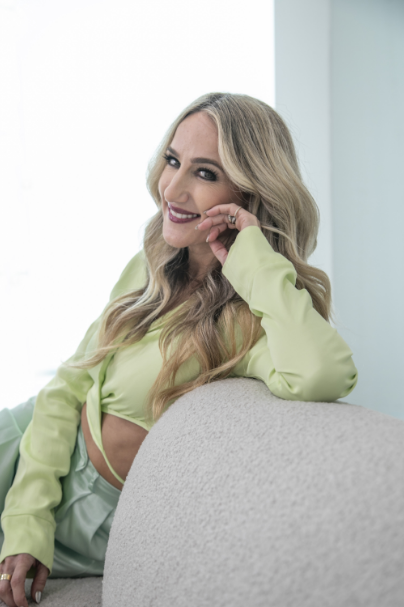 THE STYLIST SUITE

Who can use The Stylist program?
The Stylist is available to all Aventura Mall guests, particularly focusing on individuals and families with an affinity for luxury and fashion brands.
Which brands does The Stylist work with?
The Stylist works with all Aventura Mall brands.
What is the cost for The Stylist services?
The Stylist cultivates relationships with those desiring ongoing services and will schedule an initial conversation and consultation to identify your style and wardrobe needs.
Do guests need to visit Aventura Mall to work with The Stylist?
The Stylist is open to visiting clients at their preferred locations, showcasing designs in guests' homes, hotel rooms, the Aventura Mall Stylist Suite and more.
The epicenter of luxury and aspired lifestyle, where renowned fashion brands meet world-class art collection, refined dining and cutting-edge architecture, Aventura Mall soars above all other shopping destinations for its sophistication, diversity of options, and a slew of unique experiences. With over 300+ stores, over 20 blue-chip art installations and 50+ indoor and outdoor restaurants, Aventura Mall is an ever-growing iconic landmark created to continuously delight and inspire culture-connoisseurs, style seekers and culinary epicureans.
GET IN TOUCH